The vast and boundless domain of internet market changes every minute and hundreds and thousands of businesses join the online market every day. In such scenario you can assess the type of cut-throat competition one can face but that shouldn't deter you from dreaming big for your business especially when there are smart ways and astute strategies to increase your product sales.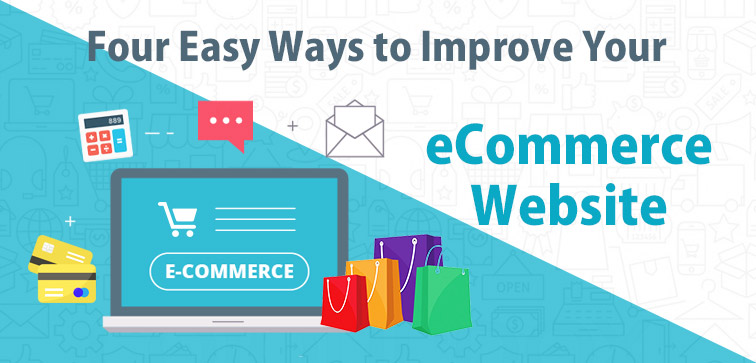 Ultimately our buyers, consumers, clients and shoppers are the ones who decide if our services are worth their money and therefore the only factor that cannot be compromised is the quality of service you offer. Besides that, other requirements can be met and accomplished like the traffic for your site to increase the potential buyers.
Through this blog post we are sharing four simple tactics that you can use to improve the customers base or clientele for your ecommerce business.
Keep the money & information safe:
It is very unlikely for the user to go through any risk or venture in unsecure channels. Episodes of security and data breach are more likely to happen on the sites that are not risk-proof.
When buying services online the customer is required to provide their personal details related to debit or credit card; but in such scenarios of unsure security the customer is more likely to cancel the transaction.
Make sure your ecommerce website is secure for customers to use for transaction. You can add security badges on the checkout sections of your website to make the safe shopping possible for the customers.
Become trustworthy:
Virtual shopping does make us apprehensive buyers due to the preconceived notion that the items that we are paying for online might not be the items that get delivered.
Try providing precise and accurate product description. Besides size guide, you can add multiple photographs of the products along with the 360 view. Size guide option with product related FAQ section will be helpful for customers when purchasing the item. You can check online tutorials for writing clear and accurate description of the products to boost item selling.
•User reviews & product rating:
The more authentic your services will be more the user will be comfortable buying the services. Nowadays users also skim through the product rating as well as customer reviews to make sure they are investing in genuine product.
For instance Amazon website has product star rating option as well as user review features. Honest and real reviews on your website will be appreciated by your customers whether they are good or bad and it will strengthen the trust between you and your potential buyer.
•Shipping and delivery:
Shopping online is better than regular shopping because you don't have to travel to get the item. As the customer aims at getting easy access to the bought items, minimizing the shipping time will for sure win their trust.
Many businesses also provide free shipping to get an edge over their competition and to please the valued customers. Adding hassle-free & free return policy will not only impress your customers but also ensure that you offer trusted services which will only contribute to your brand value.
There are different other ways to foster trust and attract more customers for your services that will improve your commerce on the online platform. Web stores can be custom built to suit your style and how you want to connect to your users. Midas IT Services brings you a wide range of bespoke web development, designing and eCommerce portal development services. Reach out to us today for more exciting solutions and services that will boost your business and market value.
[ad_2]